Philosophy
Matsuoka Glove's motto is " Making a glove which is more and more like a real human hand."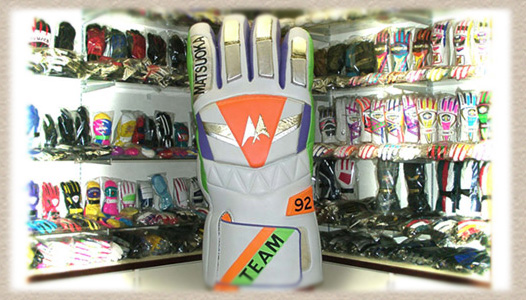 We are continuously striving to innovate new functions and enhance the quality of our products.
Traditionally, gloves bunch-up in the finger and palm area and impede natural movement. Our unique technology overcomes this problem by utilizing a specialized process that replicates the natural curve of the hand and creates a "perfect fit."
Our products are built with fine craftsmanship, integrating over 100 precisely cut parts with highly specialized and accurate sewing that allows less than a 1mm tolerance for error – which results in nothing less than perfection! Our quality control is second to none, and all our employees are striving for one united goal: the perfect glove.
For many years we have used only superb materials and the most advanced technology to earn the respect of our industry peers and to produce the finest gloves available.